How JV Juice Works
Check out the screenshots below to see how accurate JV Juice has been for me.
And remember, it doesn't matter if you want to predict webinar registrants, or virtual summit registrations or infostack/giveaway subscribers – JV Juice will act like your own personal JV crystal ball and will tell you the most likely number that each partner will generate for your campaign.
This first screenshot shows the JV Juice predictions for each of four JV Partners who I approached to promote my webinar. JV Juice allowed me to be very confident that I was reaching out to people who would be able to deliver.
JV Juice predictions BEFORE the webinar estimating an average of 525 registrants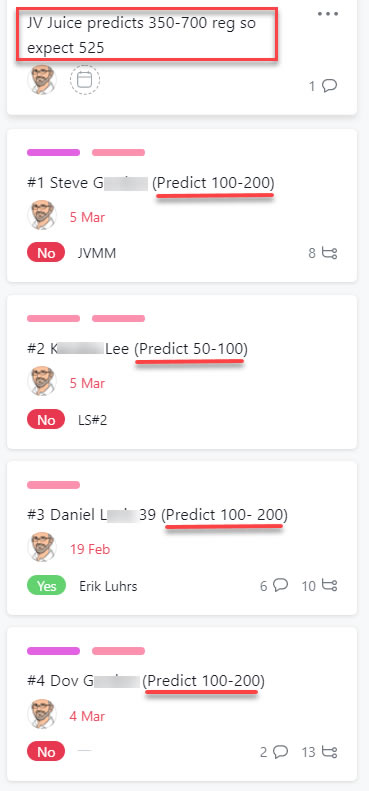 If you look closely at each of the four JV Partners predictions, JV Juice predicted that we would have between 350 – 700 registrants with an average prediction of 525 registrants.
We use LeadPages to track each partners' registrant numbers and here's what the LeadPages dashboard looked like for the same four partners.
LeadPages screenshot BEFORE the webinar showing 484 registrants

If you compare the JV Juice predictions from the first screen for each JV partner, to the actual result on the second screenshot (LeadPages) you'll find that each partner delivered within the range that JV Juice predicted.
Finally, here's the screen shot showing all four partners cumulated registrants from our GoToWebinar dashboard (I ran two webinars with the same content because I like to cater for north America as well as Australia and Europe).
GoToWebinar registrants report AFTER the webinar (with a few extra non-LeadPages registrants): 514 registrants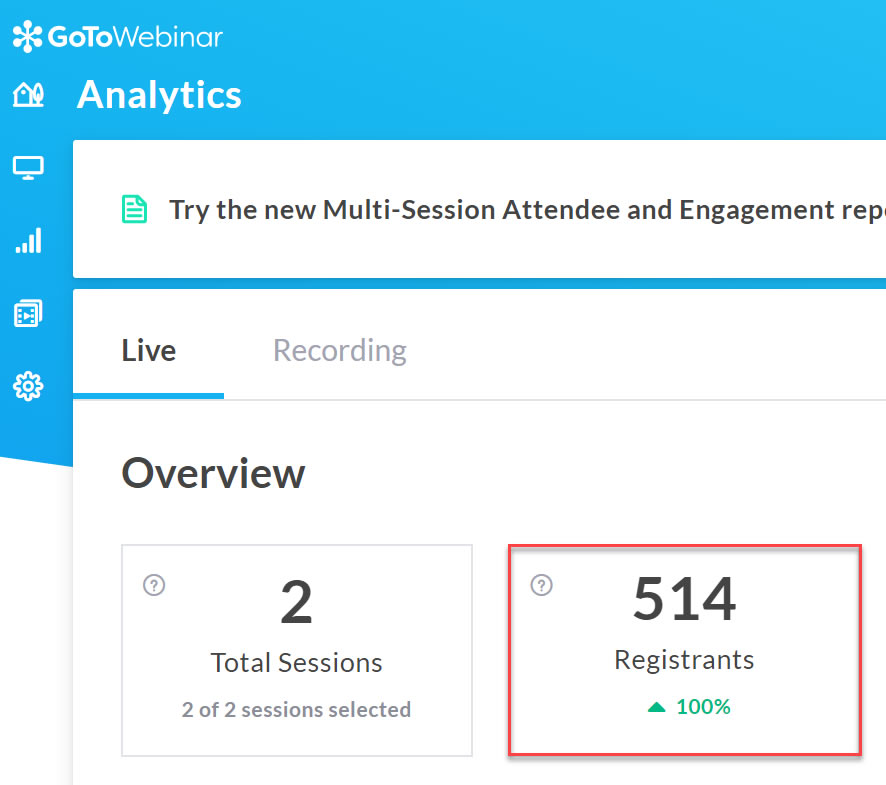 Remember: JV Juice predicted a likely average of 525 registrants.
And we got 514.
JV Juice is NOT always that accurate. As of time of writing, JV Juice predicted 650 registrants for our last webinar and we got just a bit north of 800. But it's in the ball park.
JV Juice now makes it possible to predict how well any single potential JV partner is likely to perform for you, BEFORE you even reach out to them.